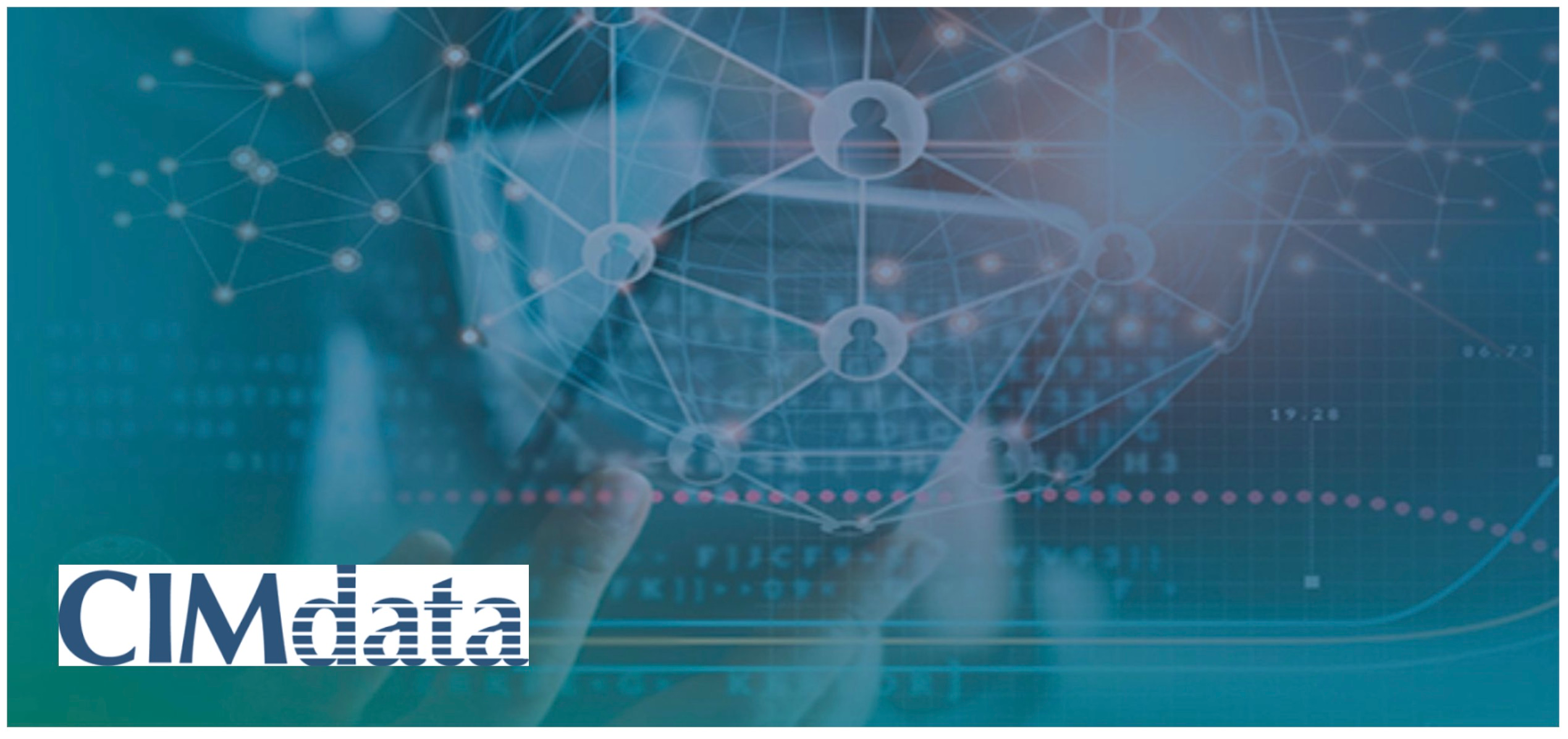 Earlier this week, I attended PLM Roadmap, a CIMdata event. I gave it a preview in my earlier article including the event agenda. The event focus was on a digital thread in heterogenous, extended enterprise reality. The manufacturing industry continues to explore digital transformation and the questions about how to have a cohesive and connected enterprise architecture are coming from industrial companies, vendors, and service providers.
The CIMdata event was a great place to meet a diverse group of participants to discuss these questions. In my earlier set of articles about Digital Threads, I outlined and shared some of my thoughts about different forms, architecture, and implementations of digital threads. Check them out – PLM and Digital Thread Evolution. In my article today, I wanted to share some of my notes from the event and specifically focused on customer and analyst presentations. Below, you can find my notes and thoughts from the event.
The foundation digital thread is a network. The following CIMdata slide gives you a big picture of a digital thread crossing different boundaries of product lifecycle management.
Textron presentation by Christine McMonagle, Director, Digital Engineering Systems, Textron Systems [Bio] presented about change management and digital transformation processes that requires change in the technology, processes, and system implementation. I captured the following picture, which represents an overall view of the technological landscape involved in digital thread realization. What is important is to see how multiple systems are involved to build an overall picture of the digital thread.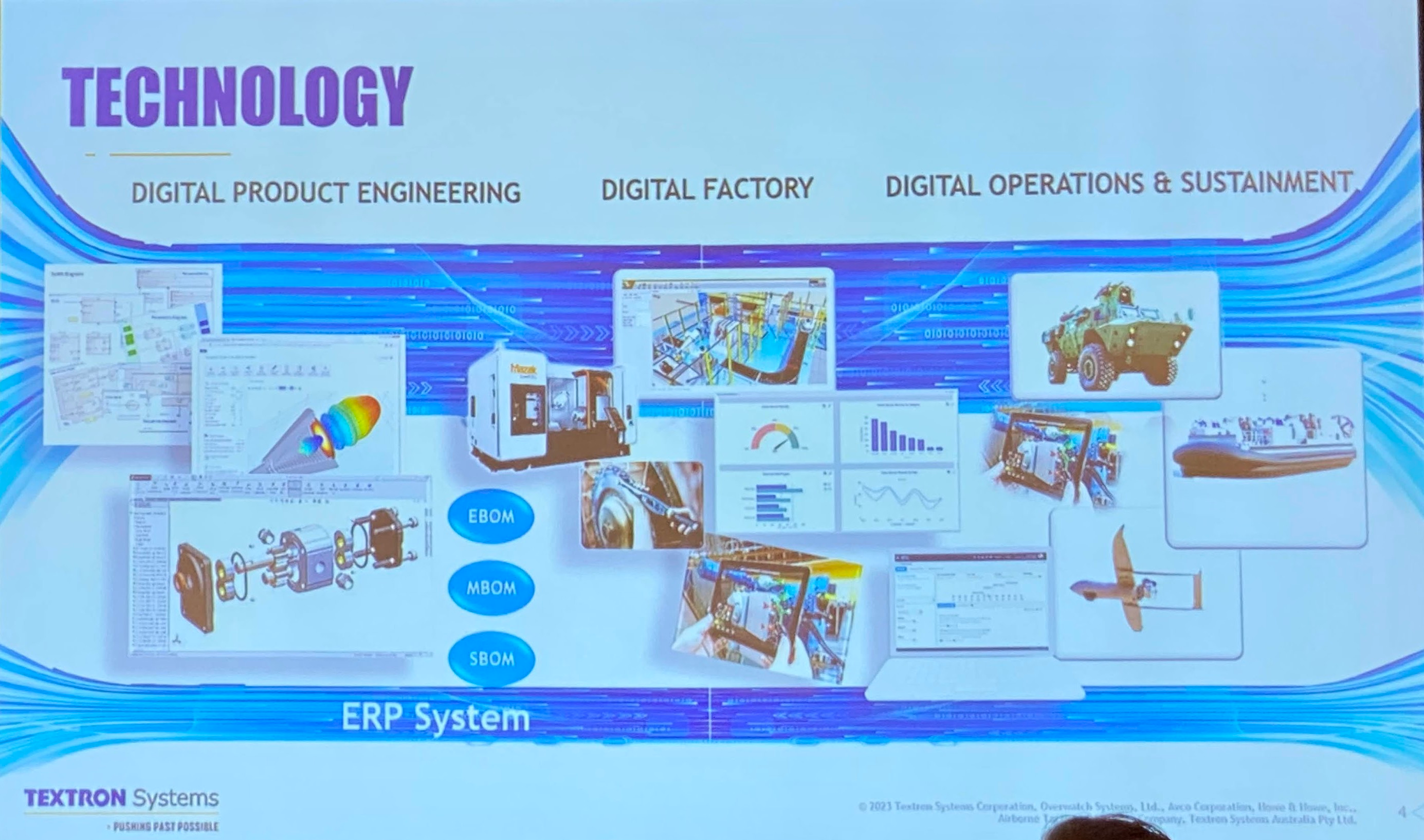 You can see the importance of the agile process transformation to support the connectivity of processes in the company.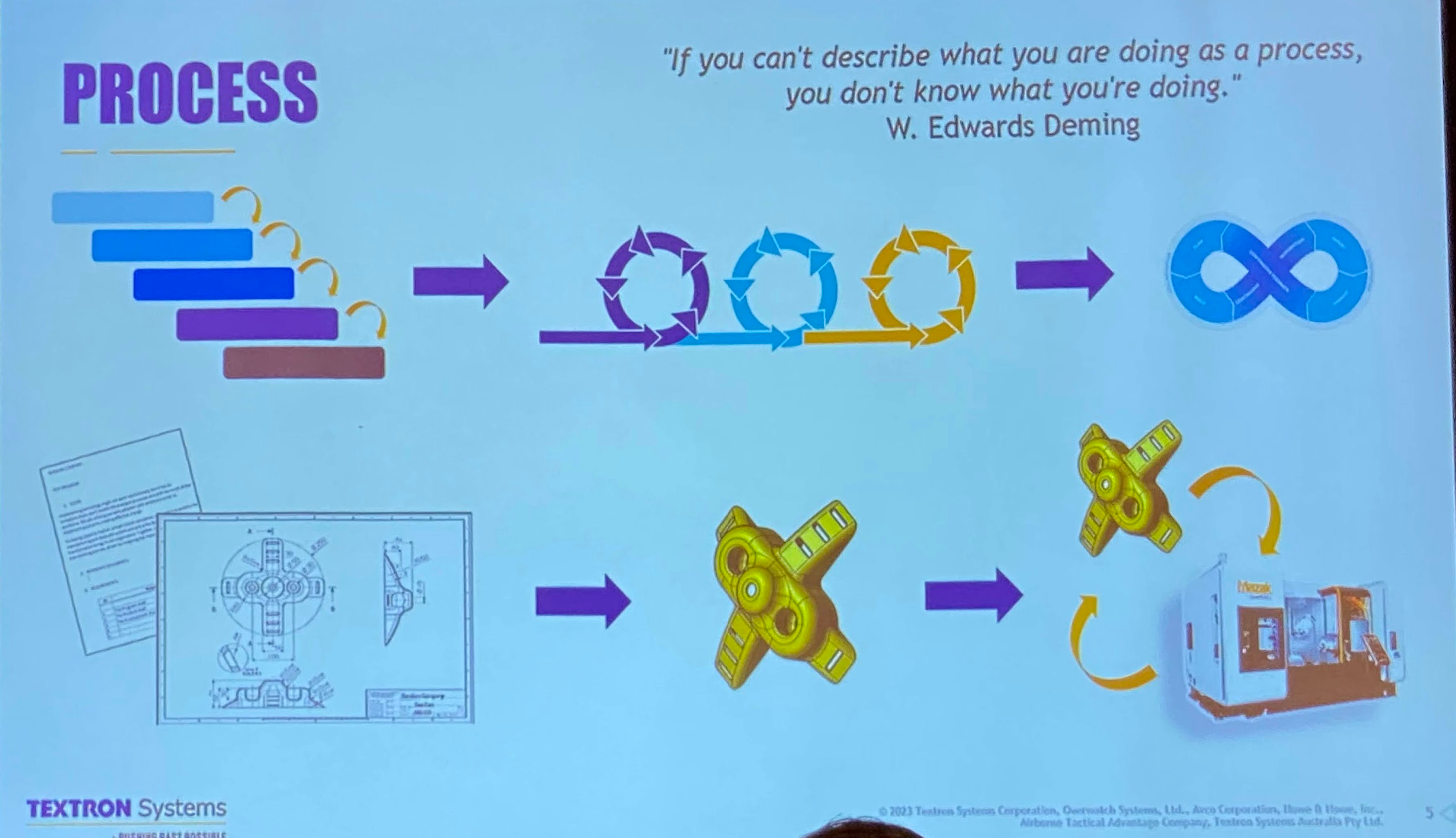 Another interesting perspective comes from the presentation An A&D Roadmap for Enabling Global Collaboration by Robert Gutwein, Associate Director, PLM Collaboration and Data Exchange, Pratt & Whitney [Bio] & Ansel Koehler, The Boeing Company [Bio]. My favorite part of the presentation is the multiple BOI (bill of information) "information fabric" connecting multiple data islands in the digital thread. An important aspect of the implementation of data exchange and collaboration between multiple OEMs and suppliers.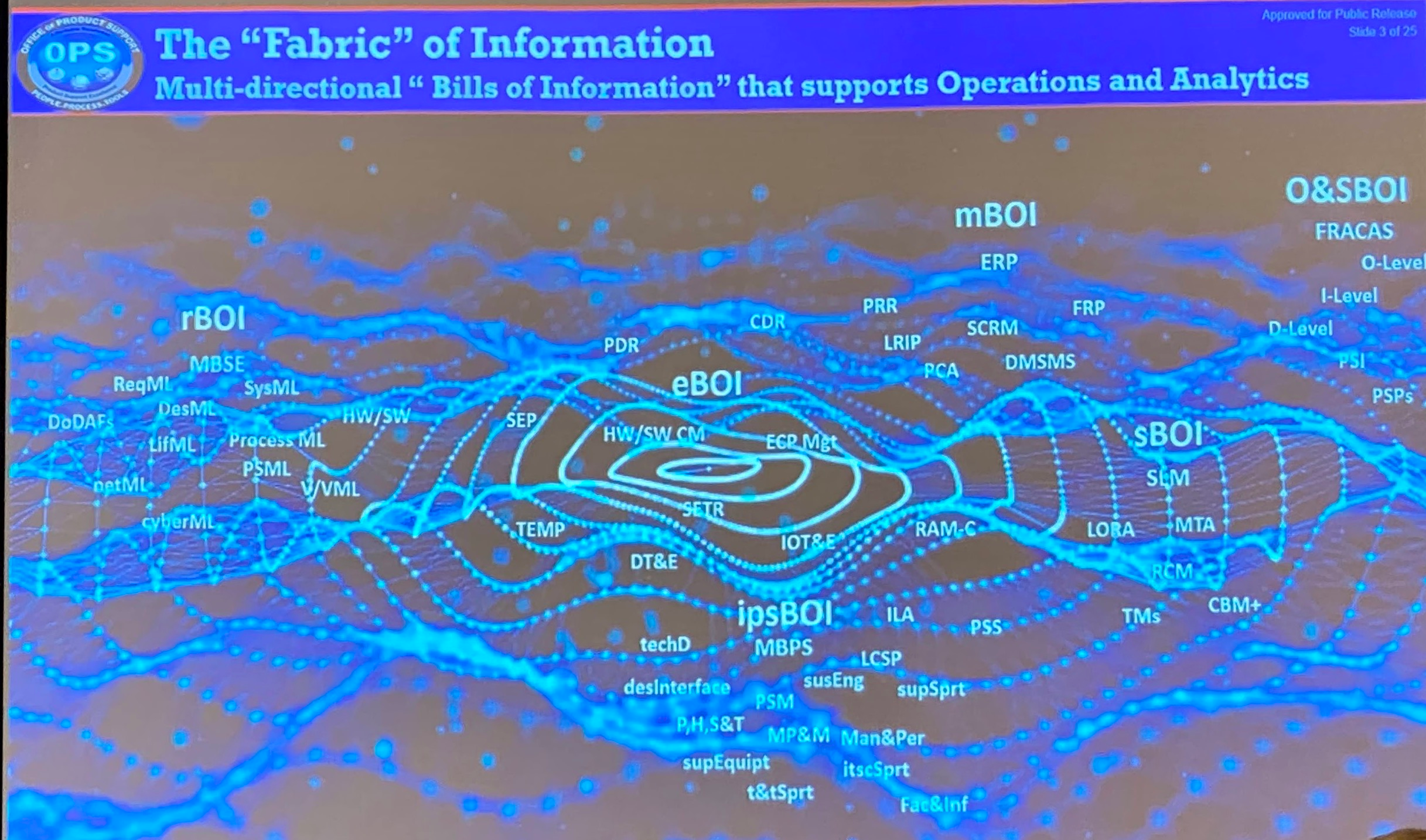 The following picture is an example of how information is used to support multiple organizational processes.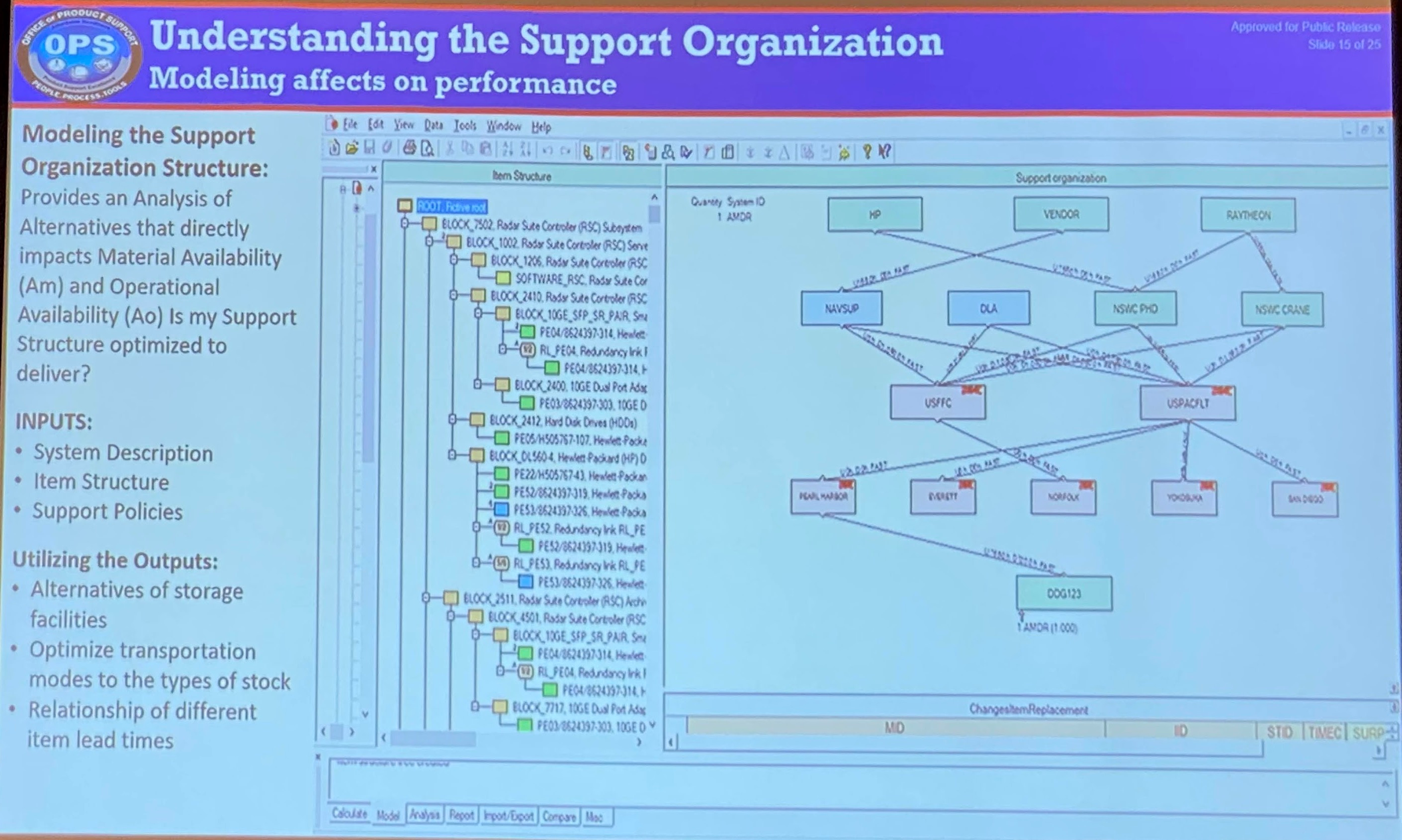 Another important perspective is the connection between the digital thread and decision support. Check the following slide from a presentation by BAE Systems – How to Convince the Business to Implement the Digital Thread by Darren Nice, Director of Digital Asset Management, BAE Systems Digital Intelligence [Bio]. The focus on decision support and business functions is the key to unlocking funding for digital transformation projects.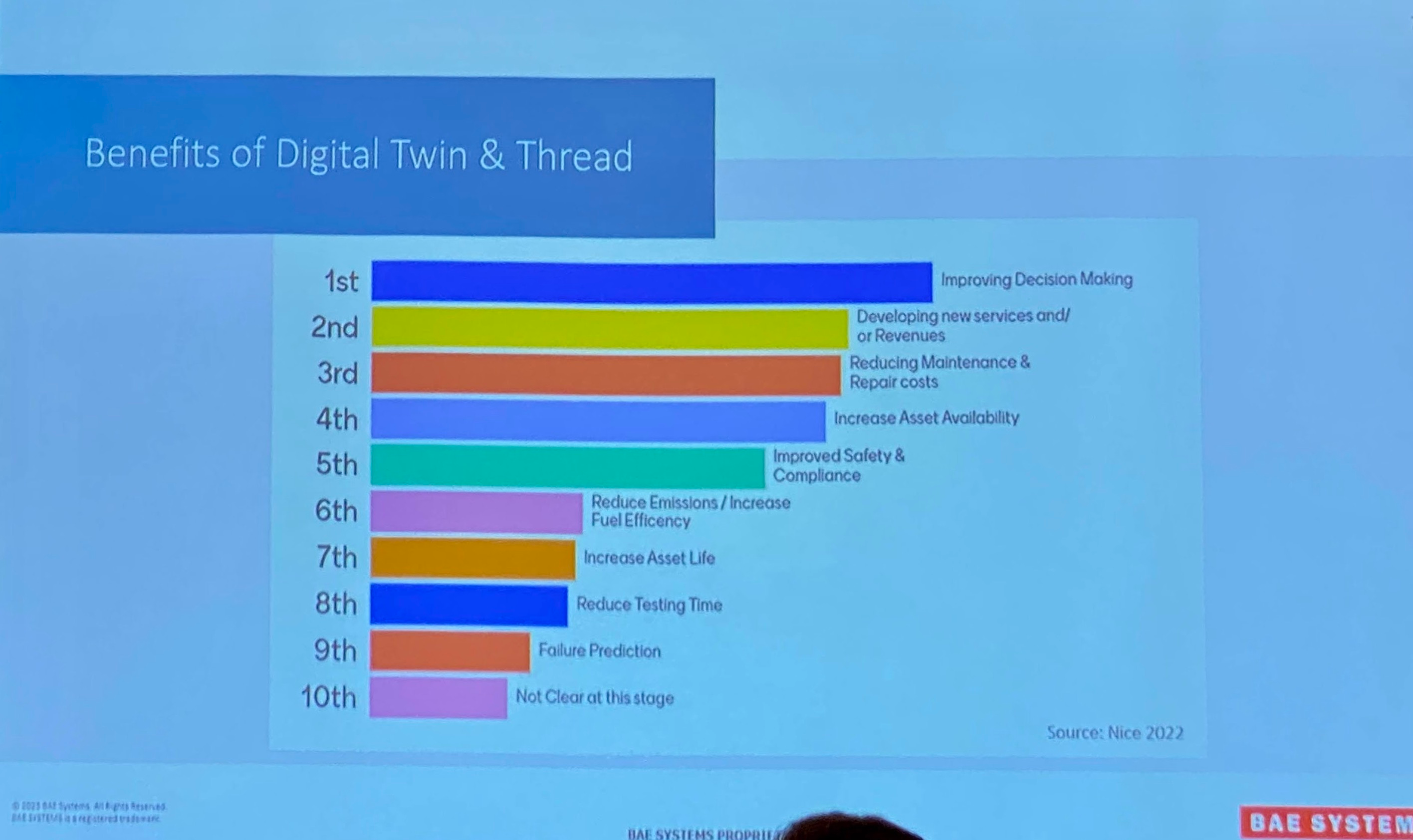 The following system implementation is the outcome of this development and demonstrates how all elements of the data are connected to digital processes.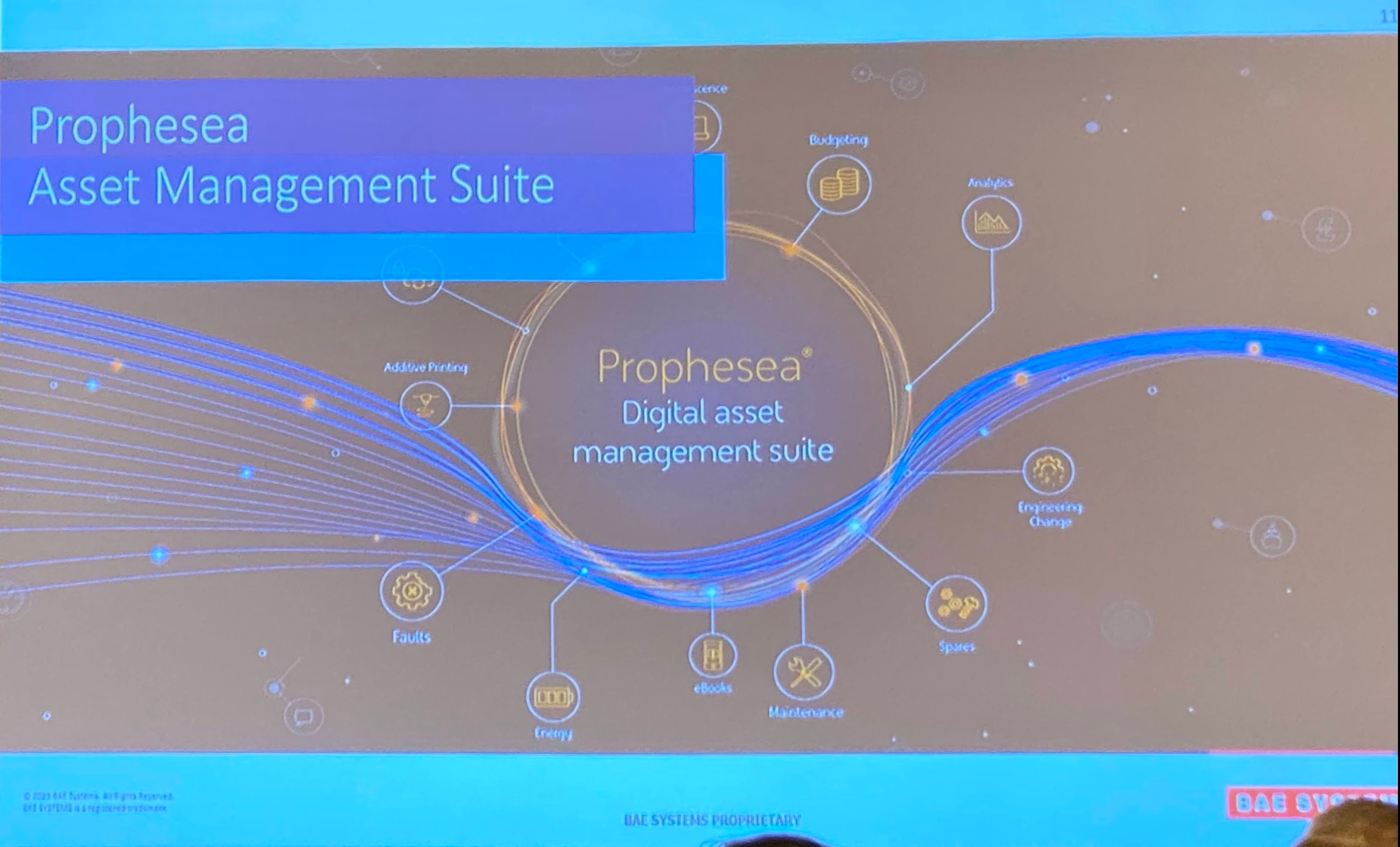 Another presentation by MOOG – Supporting the Digital Thread – A Case for Agile Prioritization to Guide Disruptive Change by Paul Kaiser, Director of A&D Product Lifecycle Management, Moog Inc. [Bio]. The focus of the presentation was on introducing end-to-end traceability. The digital thread is an important element of company transformation.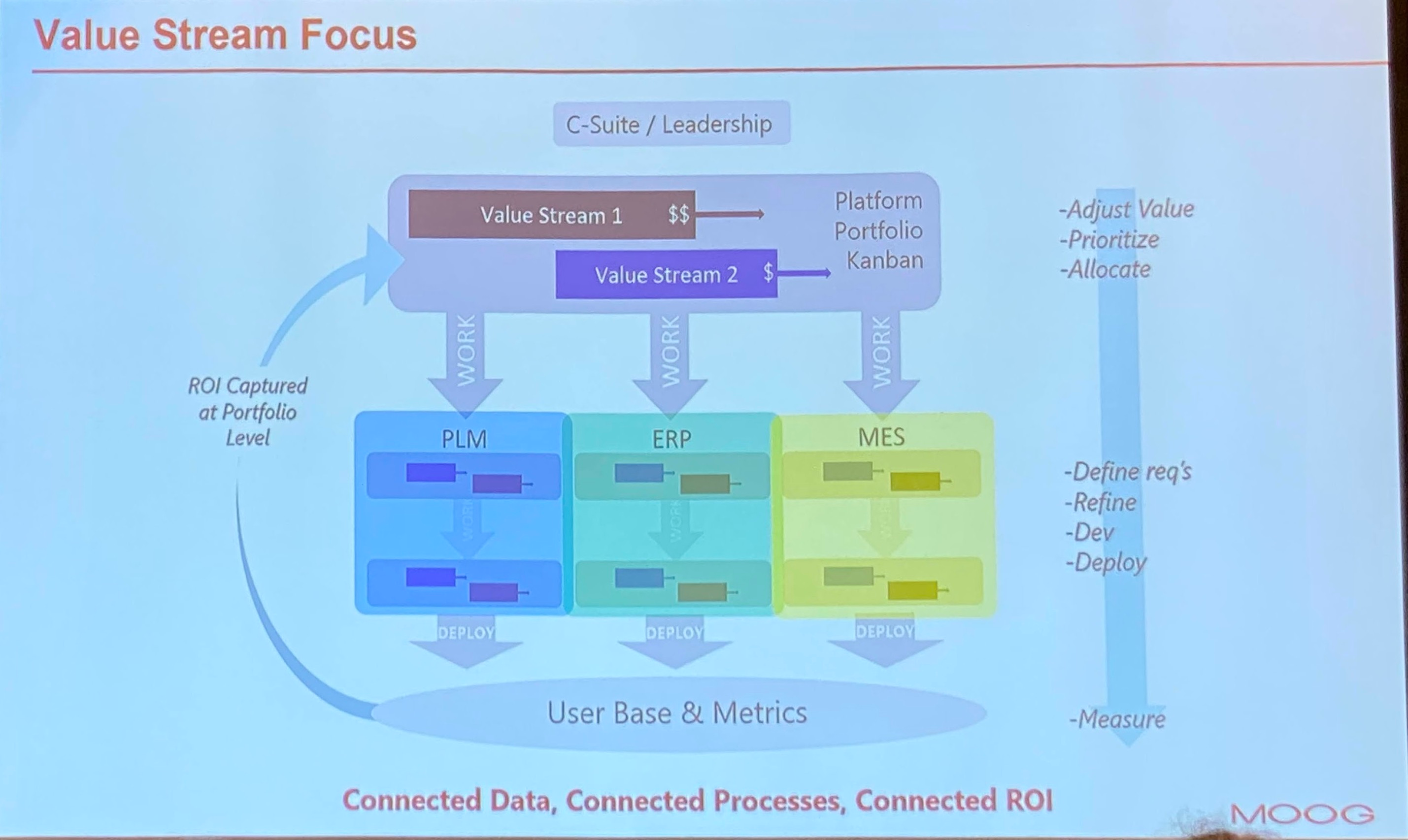 My last screenshot and not was taken from the presentation Enabling Marketing, Engineering & Manufacturing Digital Thread thanks to PIM / PLM integrated applications by Jean-Christophe Bertrand, Global Digital Program Manager, Mersen US [Bio]. Here is an interesting passage:
The presentation speaks about digitalizing its broad catalog of over 15,000+ standard product SKUs and managing hundreds of technical characteristics. This transformation enabled Mersen to feed its website with product attributes, provide automated product data export reports to meet all main global e-commerce industry standards, and always generate up-to-date product data sheets for standard products. The "Voyager PLM" program was then launched to build a global PLM backbone on top of the PIM application, replacing four legacy PDM systems.
The following slide demonstrates the complexity of multiple systems in the company and shows how the entire process is mapped across multiple systems.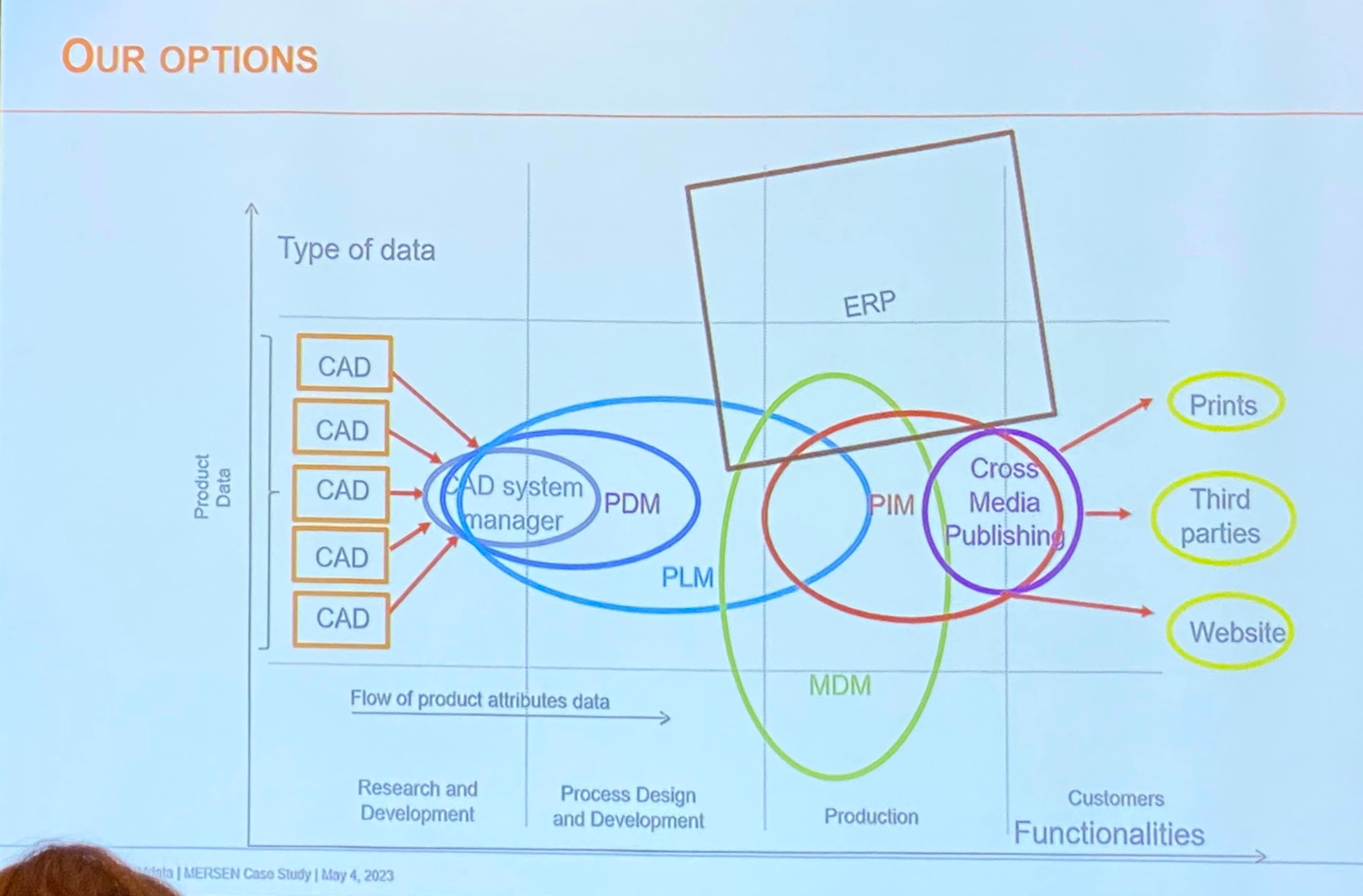 My final comment is from the presentation of Monica Schnitger, Founder, President, and Principal Analyst, of Schnitger Corporation [Bio]. She speaks about the future of enterprise architects and the difficulties to adopt new technologies. She especially highlighted the importance of using modern AI tools and collected experience of Monica speaking to companies in different industries.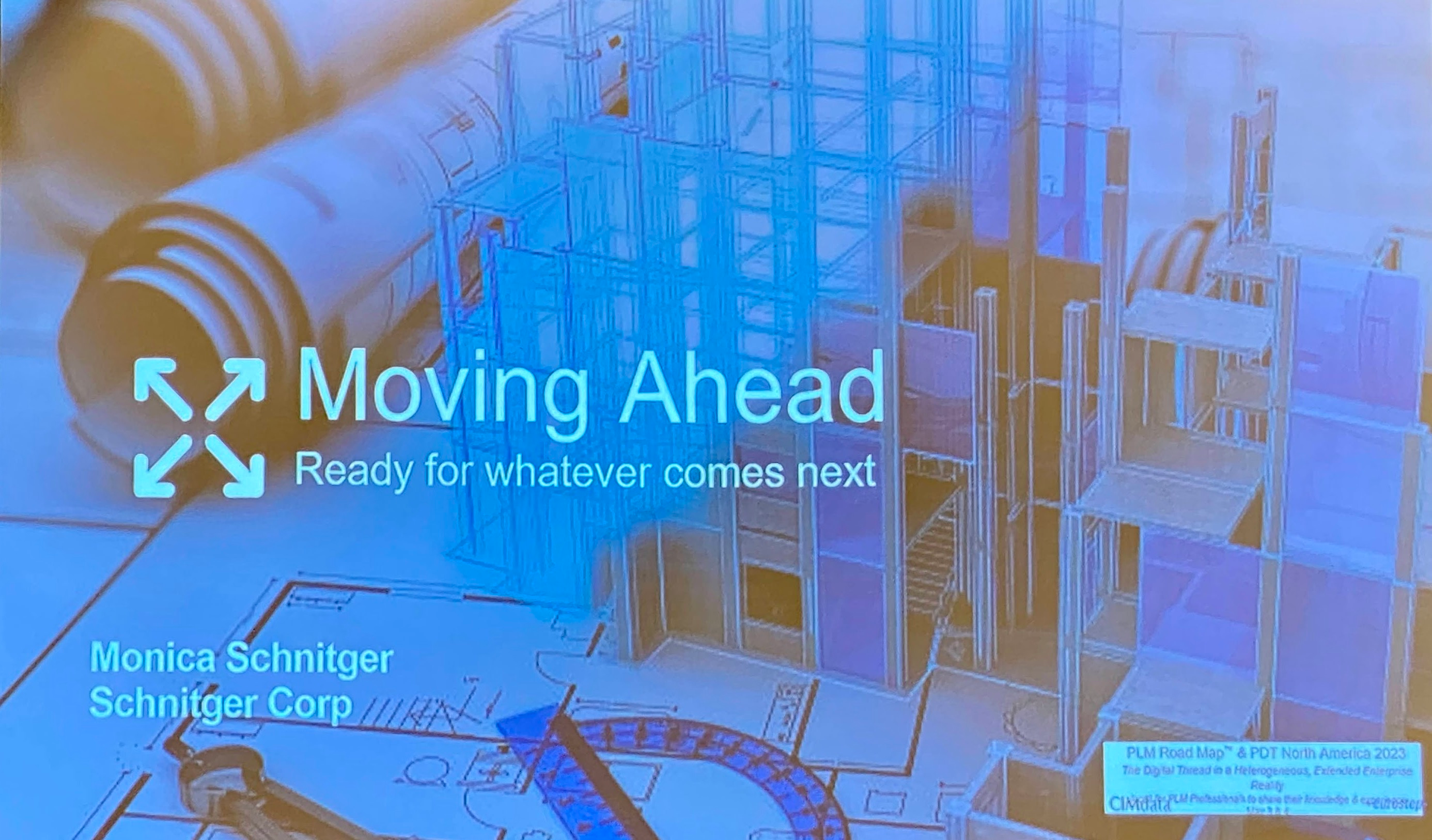 I like the perspective – start from data, end of actions, which outlines the future enterprise opportunity and how to use data for the future of decision-making.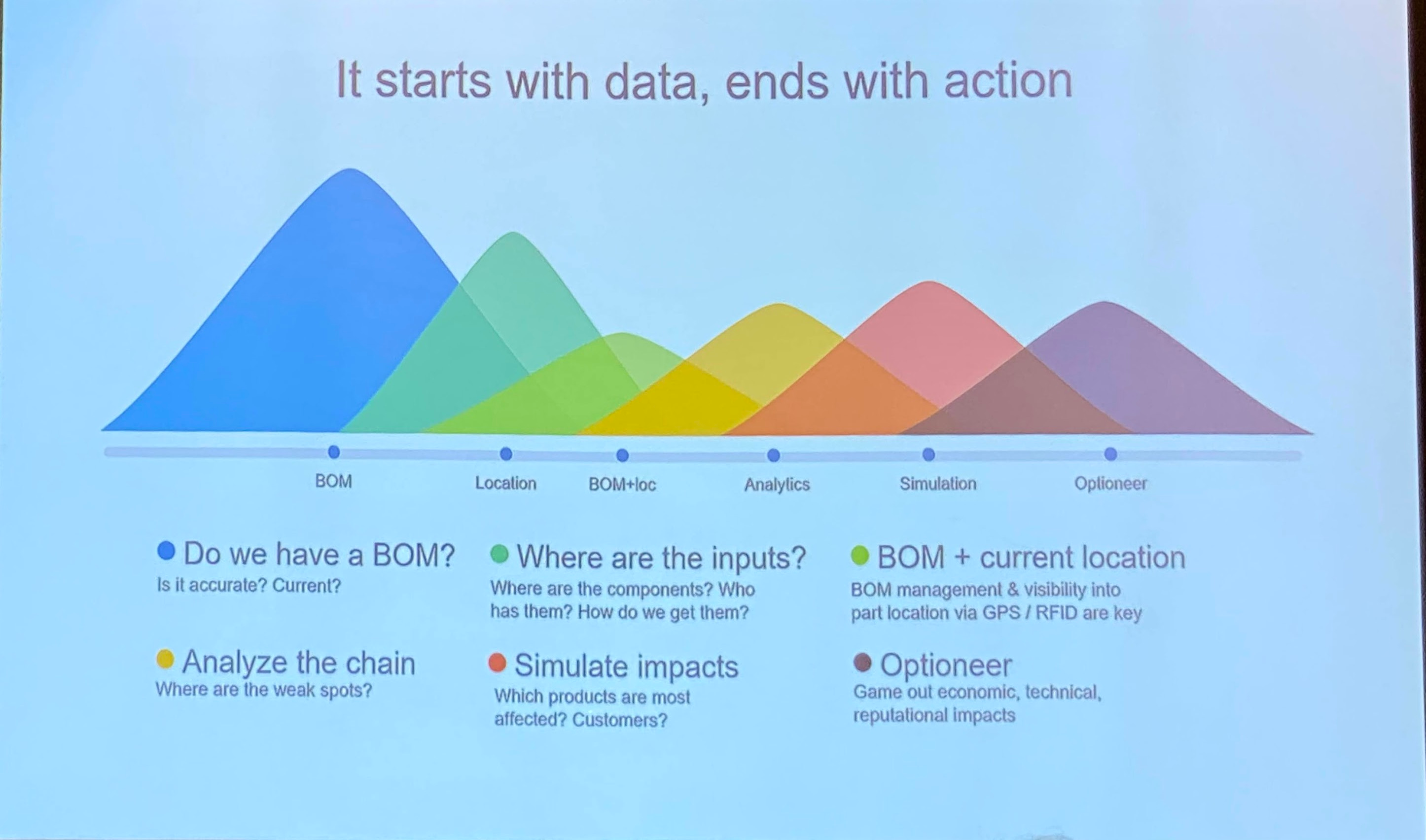 What is my conclusion?
Data is rapidly becoming a central place where industrial companies are looking to improve manufacturing processes. Looking back at the history of enterprise software, manufacturing processes, and PLM, the focus was always on how to bring a solution (software, application, platform) to solve a problem. These days the shift is moving toward the data. The data is becoming more important – it lives longer, it exists independently from applications and it is a source of the future industrial revolution. Industrial companies are looking at how to make it happen and it is quickly becoming a very hot place. How to collect information and turn it into future manufacturing intelligence is a big deal and will be a focus of vendors in the next 5-10 years. Just my thoughts…
Best, Oleg
Disclaimer: I'm co-founder and CEO of OpenBOM developing a digital cloud-native PDM & PLM platform that manages product data and connects manufacturers, construction companies, and their supply chain networks. My opinion can be unintentionally biased.

The post CIMdata PLM Roadmap 2023 – Notes from Customer Presentations appeared first on Beyond PLM (Product Lifecycle Management) Blog.